On May 22, 2020 from 4 pm-7 pm, The Harris Hill Volunteer Fire Company located at 8630 Main St, Clarence NY, .4 miles East of Harris Hill and Main Streets. in conjunction with the other three Clarence Departments, will be holding a Contactless Food Drive to Support FeedMore WNY
---
coronavirus
Prevention & Treatment
Prevention
There is currently no vaccine to prevent coronavirus disease 2019 (COVID-19). The best way to prevent illness is to avoid being exposed to this virus. However, as a reminder, CDC always recommends everyday preventive actions to help prevent the spread of respiratory diseases, including:
Avoid close contact with people who are sick.
Avoid touching your eyes, nose, and mouth.
Stay home when you are sick.
Cover your cough or sneeze with a tissue, then throw the tissue in the trash.
Clean and disinfect frequently touched objects and surfaces using a regular household cleaning spray or wipe.
Follow CDC's recommendations for using a facemask.

CDC does not recommend that people who are well wear a facemask to protect themselves from respiratory diseases, including COVID-19.
Facemasks should be used by people who show symptoms of COVID-19 to help prevent the spread of the disease to others. The use of facemasks is also crucial for health workers and people who are taking care of someone in close settings (at home or in a health care facility).

Wash your hands often with soap and water for at least 20 seconds, especially after going to the bathroom; before eating; and after blowing your nose, coughing, or sneezing.

If soap and water are not readily available, use an alcohol-based hand sanitizer with at least 60% alcohol. Always wash hands with soap and water if hands are visibly dirty.
For information about handwashing, see CDC's Handwashing website
For information specific to healthcare, see CDC's Hand Hygiene in Healthcare Settings
These are everyday habits that can help prevent the spread of several viruses. CDC does have specific guidance for travelers.
Treatment
There is no specific antiviral treatment recommended for COVID-19. People with COVID-19 should receive supportive care to help relieve symptoms. For severe cases, treatment should include care to support vital organ functions.
People who think they may have been exposed to COVID-19 should contact their healthcare provider immediately.
See Interim Guidance for Healthcare Professionals for information on persons under investigation.
---
We are always recruiting! at our monthly meeting (02-03-2020) we proudly welcomed three new female firefighters into our ranks.
We now have fourteen female firefighters who volunteer everyday to protect our community!
Please contact us if you know of someone who is interested in volunteering!
We have programs for ages 14 and up
---
---
New NYS Law
Requires Smoke Detector Upgrades by
April 1, 2019
All smoke detectors sold in New York State
AFTER April 1, 2019, are required to be powered by a 10-year, sealed,
non-removable battery, or hardwired to the home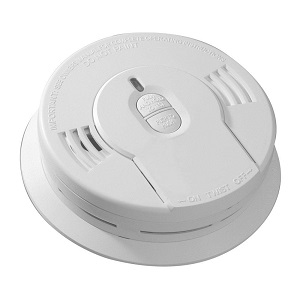 ---
This is our 1941 Antique Parade Truck if you would like to see more pictures of the
before, during and after the renovation please click on the link below
https://www.flickr.com/photos/160931995@N08/shares/1BpVPi
Please click on the link below to read the renovation story of the renovation
https://yourfirstdue.com/manager/data/1235915401/File/1941_parade_truck_renovation_began_in_2010.pdf
---
Neighbors helping Neighbors.
Help Wanted!
If you live in, or near the Harris Hill Fire Protection District and want to be part of a rewarding volunteer organization, we want to hear from you.
Fire Chief Michael J. Schreiber Jr. can be reached by email at the following address: chief@hhvfc.com
Please click the link below to learn more about HHVFC
https://www.facebook.com/wkbwtv/videos/10155398633126892/?t=7
---
Announcements:
Interested in what Harris Hill firefighters are doing? Click Here and Like us on Facebook!
Harris Hill Volunteer Fire Company explorer post 114
Event Information:
***We accept members ages 14 and above. The Explorer Post is limited to those ages 14-18. Those older than age 18, qualify for active membership, and should message us to join today!
Calling all 14-16-year-olds in Clarence and Williamsville, are you interested in trying something new? Want to face different challenges? Want to embark on a challenging and rewarding journey? Our program offers free training, college scholarships and tuition reimbursement, community service hours, and the opportunity to serve your community in a rewarding way! If this looks interesting to you give us a try. The Harris Hill Volunteer Fire Company explorer post 114 is currently looking to recruit you. Please private message us, or apply today at hhvfc.com!
If you're 16-18 don't worry we have an outstanding Junior Firefighter program that also teaches you everything you need to know how to be a safe and effective firefighter! If you choose to give us a try you won't regret it, benefits range from building great teamwork skills, communication skills, and making new friends that will last a lifetime. And for those high schoolers out there scrambling and looking for community service hours this is a great opportunity, you get a ton of service hours, but most importantly you gain the satisfaction of helping people in your community. If you're interested or have any questions feel free to reach out to us at chief@hhvfc.com
---